...or whatever the slang is so to speak.
What started off on the desk of
Murdoch Stafford
...
eventually became this: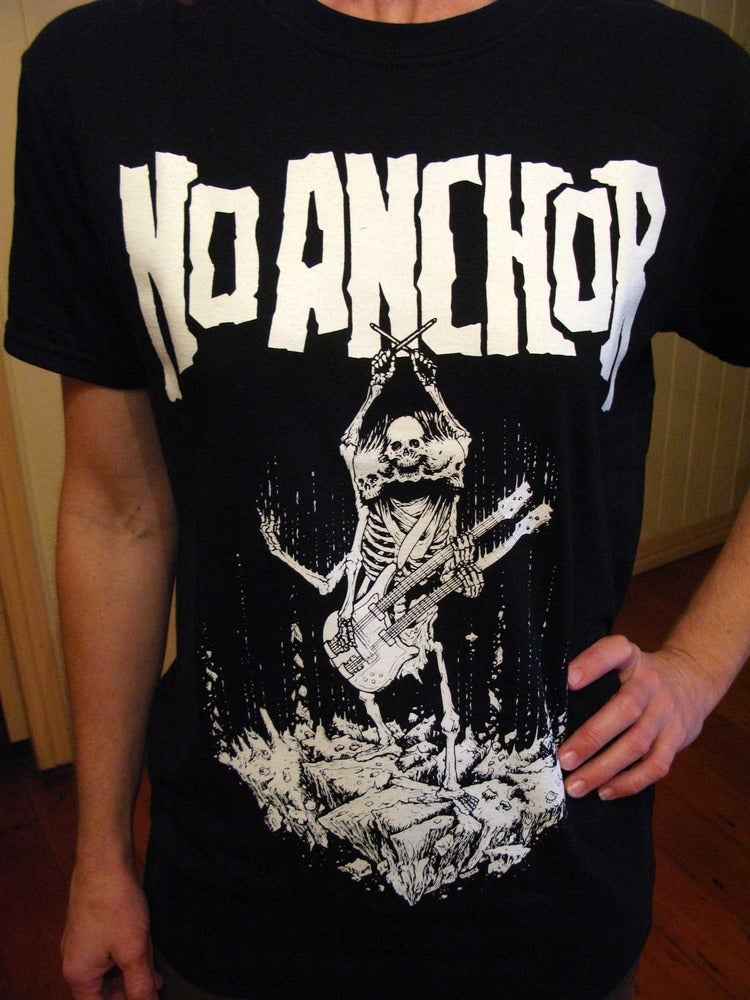 and since then it has gone on to be a whole lot of this...
We've even reached these great hights...
If you're one of the many fine folks who have rocked the No Anchor T then keep kickin' ass!
If you've got a picture of yourself in either of our two t-shirt designs then let us know, or post it here! If it's better than these then bring it on. If it's worse then that can only make it better.
Ag.
Update
: Dave of Melbourne sent us this. We have no idea what he did to end up like this but we sure do hope he had a good time! ps: you'd be well advised to not use No Anchor t-shirts as body armor.