So this is where we let you know what's goin' down so to speak. To be honest, we're both really bloody tired! Happy but tired.
We spent the weekend recording and apart form it being a lot of fun, it will (fingers crossed) be a release sometime in the near future. We did it with our good friend Cameron Smith (
www.myspace.com/incrementalrecords
) I have to say that Cam is awesome!
Here's Ian setting up and Cam making sure there's enough mic cable around to make me scared to cross the room without tripping up: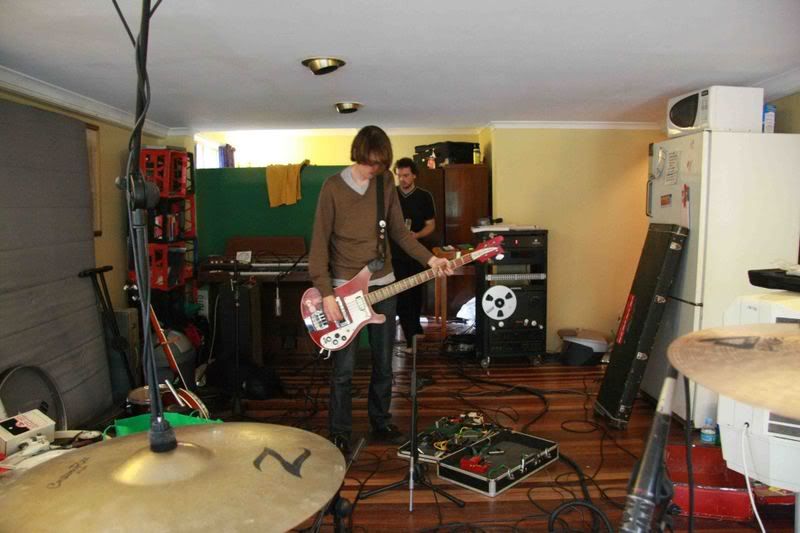 I spent most of my weekend up that end behind the kit...
Ian and his Frankenstein pedal-board creation.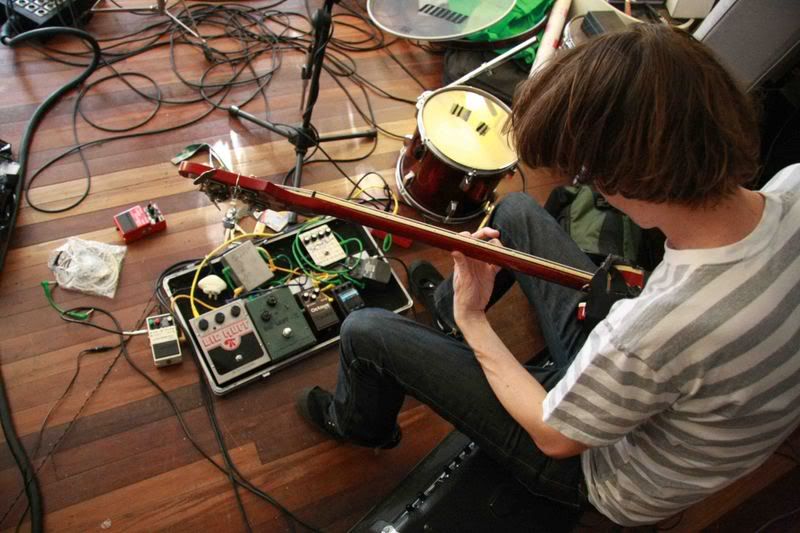 ...and of course me, abusing my drum kit as only I know how:
We also played a quiet (metaphorically and literally) little show at Ric's last night and it was fun. We will however be playing again this weekend at the Hanger with Del Toro. With any luck it will not be little or quiet.
See ya there :)
Alex.